Jenny Craig and WW (Weight Watchers) are two heavyweight names in the diet industry, but which diet is better? While most experts say WW, it really depends on your unique needs.
While WW is rated #1 and costs less, some people prefer structure and the convenience of prepared meal delivery. In the battle of Jenny Craig versus Weight Watchers, let's consider these factors:
WW vs Jenny Craig: Ratings / Reviews | weight loss| convenience | healthiness | cost
But first, here's an overview of how each diet of these popular diets work:
---
About WW (Weight Watchers)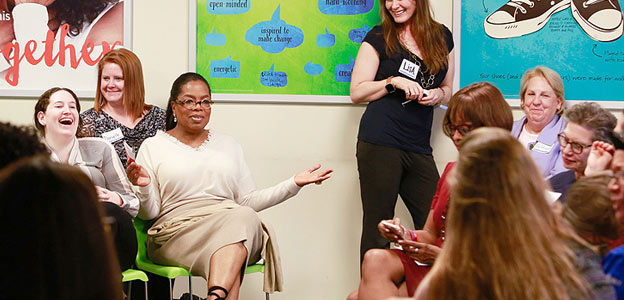 WW is the undisputed heavyweight (or, lightweight!?) champion in commercial diets, and consistently ranked as the best weight loss diet. WW has helped millions of women and men lose weight for decades because their plan is simple, and effective, and no foods are off-limits.
WW doesn't focus on counting calories, because all calories are not equal. For example, a candy bar might have the same number of calories as grilled salmon with vegetables. Instead, WW has a point system which assigns a point value to every food. Everyone who joins WW is given a daily points budget based on factors like height, weight, & gender.
Each day you'll "spend" points on food, with healthy foods having fewer points, and the healthiest foods having zero points. Even though no foods are forbidden, (including wine and pizza!) unhealthy foods will cost you more points. Really, the idea of the WW plan is to teach you to make healthy food choices that will become a lifelong habit.
The WW app is central to their diet, and what you'll use to track your points every day. It's also how you can access resources like recipes and "Weight Watchers Connect," a social network of thousands of other supportive women and men on WW.
You have the option of adding meetings to your WW membership, which offer support, accountability, and personal attention. Although meetings don't fit everyone's schedule and budget, they have been proven to greatly increase the success rate of the diet.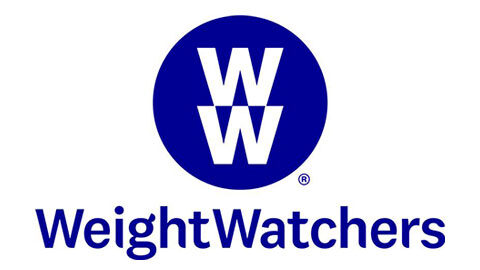 *View their featured promotion (above) or all WW coupons
*Featured diet coupons: Nutrisystem $25 off, WW 50% off code, Factor75 $120 off
Ok, now here's a brief overview of how the Jenny Craig program works:
---
About Jenny Craig

Like WW, Jenny Craig has been around a long time, helping thousands of women and men lose weight since 1983. Unlike Weight Watchers, Jenny Craig is a meal-delivery diet.
Instead of asking you to provide your own food and track points, jenny Craig ships you pre-portioned frozen food every month.
When you sign up for Jenny Craig, you'll get a personalized meal and exercise plan designed for you based on factors including your height, weight, and activity level. You'll also have weekly counseling sessions with a trained Jenny Craig consultant, either in-person at one of their many locations, or via phone or video chat.
Like WW, Jenny Craig values personal attention highly, but they offer it through a consultant rather than group meetings.
Jenny Craig's menu consists of about 100 total entrees, plus desserts and snacks. You'll eat 3 meals (and a snack) each day, which you'll supplement with your own fresh fruits and vegetables and 2+ nonfat dairy products. Meal portions are smaller than most people are used to, and designed to restrict calories… more

*Best deal for joining Jenny Craig
---
1. Customer Reviews:
Both of these diets are popular, so we can learn a lot from both WW reviews and Jenny Craig Reviews. Here's how the two diets compare based on hundreds of customer ratings from reviews on ConsumerReports.com: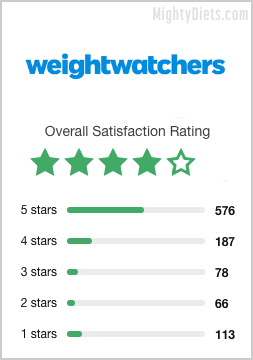 It looks like Weight Watchers scores better than Jenny Craig based on the ratings from customer reviews. Now, let's see how the experts rate these two diets.
Scorecard: WW: 1, Jenny Craig: 0
---
2. Expert ratings:
U.S. News asked a panel of health experts to rate Weight Watchers and Jenny Craig on a number of important factors. Let's compare: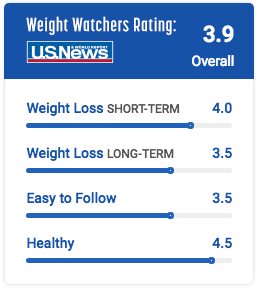 Wow, looks like Weight Watchers is rated better than Jenny Craig in all of the major areas!
Scorecard: WW: 2, Jenny Craig: 0
However, no single diet is best for everyone, so let's look at how these two weight loss plans compare to see if this is really a knockout victory for Weight Watchers.
---
3. Short Term Weight Loss: Which Diet Is Better?
Both Weight Watchers and Jenny Craig score highly for short-term weight loss, but WW gets a higher rating from reviews and expert ratings. They both do well with initial weight loss results because if you follow their plans, the math says that you should immediately start losing weight.
WW achieves this through its points system, and Jenny Craig through fewer calories per day with their convenient and nutritious pre-portioned meals.
Although WW gets the edge here, Jenny Craig is the highest-rated meal delivery diet for short-term weight loss.
Scorecard: WW: 3, Jenny Craig: 0
---
4. Long-Term Weight Loss: WW or Jenny Craig?
Most diets out there can boast a successful first month of weight loss, but are they sustainable? Weight loss should really just be a happy side-effect of a healthier lifestyle, not the only goal. Both Weight Watchers and Jenny Craig try to teach you healthy habits that you'll follow along after quitting their programs.
While some people stay on Weight Watchers for many months or even years, that's not the case with Jenny Craig. This is probably because of their limited menu and high monthly cost. Jenny Craig states that you can stay on their diet "as long as it takes" until you can be weaned off of their prepared food and make your own healthy choices.
It seems that customers are more likely to gain weight back after leaving Jenny Craig, as Weight Watchers scores significantly higher for long-term success. (see above)
Scorecard: WW: 4, Jenny Craig: 0
*Related: WW versus Noom: Which Diet Is Better?
---
5. Easy to Follow: Jenny Craig or Weight Watchers?
So, which diet is more convenient? Both WW and Jenny Craig offer members online resources like recipes, tips, and a supportive community. Also, the goal of both of these diets is to instill healthy eating habits so that members can continue to make healthy lifestyle choices long after ending their paid membership.
However, you'd think that a meal delivery diet like Jenny Craig or Nutrisystem should beat WW in this category, but surprisingly they don't.
The monthly meal-delivery and recipes does make Jenny Craig sound more convenient, but experts decided that menu restrictions, including at restaurants, gave Weight Watchers the "win" over Jenny Craig again in this round.
Scorecard: WW: 5, Jenny Craig: 0
---
6. Weight Watchers or Jenny Craig: Which is Healthier?
Both diets scored very well in this area. Weight Watcher's point system ensures that you eat healthy food on your own, and Jenny Craig's pre-made meals are nutritious and balanced. However, Weight Watchers was rated as being healthier than Jenny Craig.
Why? Their FreeStyle program really emphasizes eating fresh fruits and vegetables along with healthy proteins like chicken and seafood. It seems that experts agree that you can't beat home cooking and fresh ingredients, as no meal delivery diet outranks Weight Watchers on health!
Scorecard: WW: 6, Jenny Craig: 0
*Related: Weight Watchers vs. Nutrisystem or Jenny Craig vs Nutrisystem
---
7. Cost Comparison (A Huge Factor!)
Up until this point Weight Watchers has been winning on the scorecard, but when it comes to price, WW delivers a knockout punch:
Weight Watchers FreeStyle (Digital) costs about $20 per month, or about $50 per month with meetings. No food is included with WW, which costs about $20 per day
Jenny Craig is very expensive, costing $500-600+ per month plus the price of fresh fruits vegetables and nonfat dairy products.
While it's not easy to compare the cost of a meal delivery diet like Jenny Craig to a DIY diet like Weight Watchers, it's still hard to swallow Jenny Craig's shocking price tag any way you look at it. In fact, the price of Jenny Craig is almost double the cost of Nutrisystem, another leading meal delivery diet.
While customers have the option of being thrifty on Weight Watchers, (cost depends on grocery store / restaurant food spending) there is no such option with jenny Craig. Even though Jenny Craig gets high marks in the meal-delivery diet category, it can be a budget-buster for many people. For that reason, we can only recommend Jenny Craig to people who want meal delivery and can afford the price tag.
Scorecard: WW: 7, Jenny Craig: 0
---
And the Winner Is… Weight Watchers! (But…)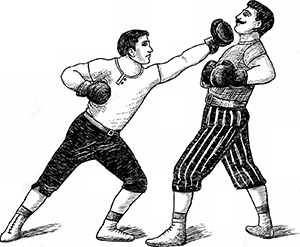 So, which is better: Jenny Craig or Weight Watchers?
As we mentioned, comparing a DIY diet like Weight Watchers to a meal delivery diet like Jenny Craig isn't easy. Although we declare Weight Watchers the better diet, we have to qualify that by saying, "WW is better than Jenny Craig for most people."
That's because there are pros and cons of both diets.
Weight Watchers requires daily point-tracking and provides no food. So, for WW to work for you, you're going to have to be comfortable with spending a lot of time planning your own meals and tracking every meal.
*Can't find the WW points for packaged food? We have a calculator that can help you calculate WW points from food labels!
Jenny Craig is pretty much "the Cadillac of meal delivery," in the sense that it's the top-rated meal delivery diet, getting high marks for convenience, taste of food, and one-on-one attention. (But, expensive!)
We'll sum this whole battle up by saying that WW is the best "do it yourself" diet, offering a lot of flexibility. However, some people find that it offer too much freedom and responsibility, and as a result WW doesn't work for them.
If you want meal delivery and don't mind the price tag, go with Jenny Craig or consider the less expensive Nutrisystem diet. (Best coupons)
*Thinking of joining one of these diets? You can check out today's best deals for Weight Watchers or Jenny Craig!