Meal delivery continues to gain in popularity, as it's a fun and convenient way to try new dishes with no leftover or wasted ingredients. Home Chef (our review) is currently one of the leaders in this crowded field of brands, but is it in your budget to sign up?
The weekly and monthly cost of weekly delivery isn't listed until you log in, so how much does Home Chef really cost?
How much is Home Chef? All dinners are priced at $9.95 per serving unless otherwise noted, and lunches cost $7.99 per serving. Shipping is free on $40+ orders but costs $10 for orders less than $40. You can also add optional extras, like smoothies, to any order for $4.95 per serving. That means if you choose 3 meals per week for 2 people (6 servings) the cost will be $59.70 per week.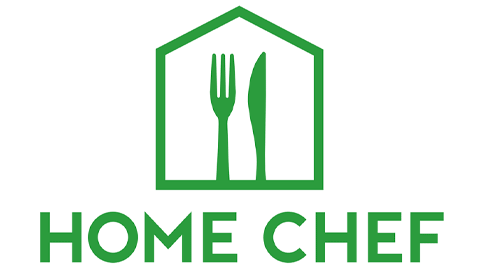 You can also use a coupon for up to $110 off your first 4 weeks to bring the price down. Here's more about Home Chef's pricing and the cost of their meal-delivery service.
Home Chef Cost: Per Week & Month | Meal Pricing | Shipping | Worth It?
---
Cost Per Week and Month?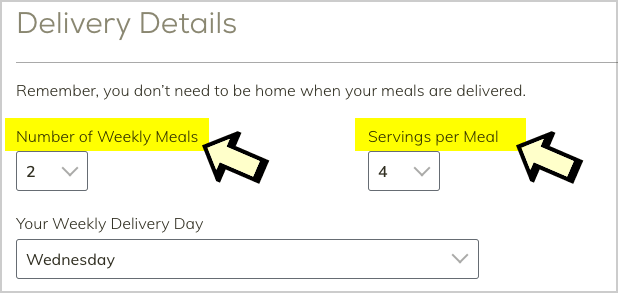 When you sign up for Home Chef, you'll set your "Number of Weekly Meals," (2-8) and the "Servings Per Meal." (2-6)
To determine the cost, multiply your total number of weekly servings by $9.95. If you have chosen any lunches, multiply that number by $7.99 and add it to the total.
Here are the weekly and monthly costs of popular Home Chef delivery options:
3 Meals w/ 2 servings ea. (6 servings): $59.70/week ($238.80/month)
2 Meals w/ 4 servings ea. (8 servings): $79.60/week ($318.40/month)
4 Meals w/ 2 servings ea. (8 servings): $79.60/week ($318.40/month)
3 Meals w/ 4 servings ea. (12 servings): $119.40/week ($477.60/month)
Most people choose 6-8 meals per week, so the average cost is about $70 per week or $280 per month. Home Chef bills your credit card every Friday for the next week's delivery.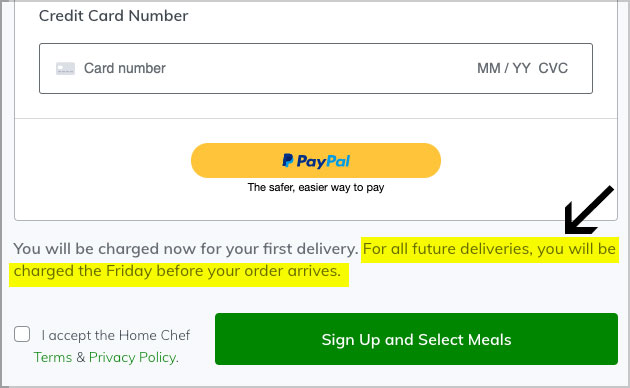 Tip: Use a coupon! There's always a promotion available for new customers. You can save $25+ per order when you use a coupon.
*When I eventually decided to pause my subscription, I was also presented with the option of having meals delivered every other week, instead of every week. That's good for busy people, and a great way to cut your monthly bill in half!
---
Meal Pricing Info:
You can find the price of all available meals by clicking, "Our Menu" on the top nav. You'll see this week's meals, and the prices are listed "per serving" like this: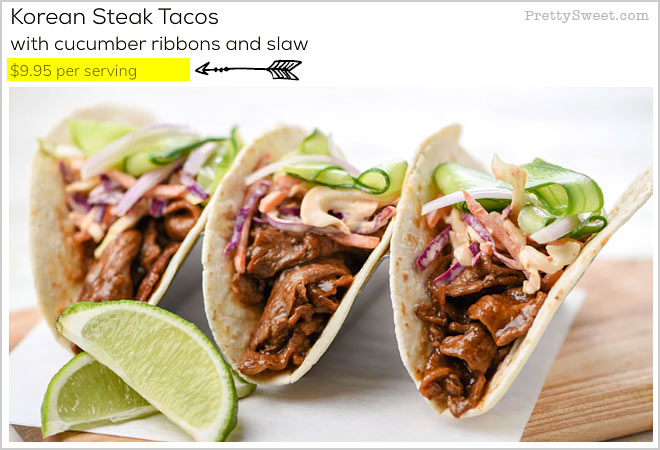 How much are Home Chef meals? Unless an alternate price is listed, you can assume that dinners cost the $9.95 per serving.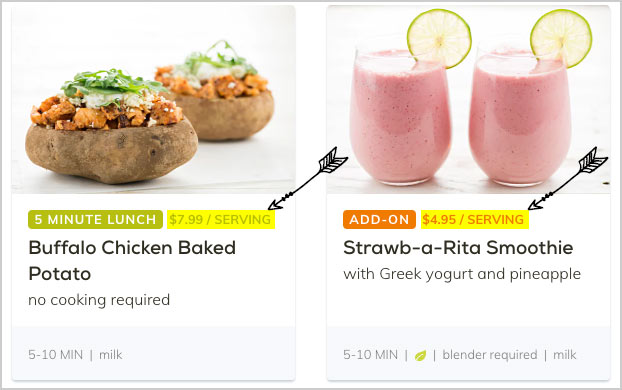 *You can also choose to view their optional "Premium Meals," which are priced at $11.95-$19.95 per serving. (When available) These are a great option for special occasions, and the selection may include more expensive items like filet mignon, yellowfin tuna, or lobster ravioli.
Shipping Cost?
How much does Home Chef charge for shipping? Delivery is always free on $40+ orders but costs $10 for any order less than $40. For this reason, it makes sense to set a weekly total of 5+ portions to avoid being billed for expensive shipping fees.
*Related: How Much Dies Winc Cost? | How Much Do Byte Aligners Cost?
---
Is Home Chef Expensive?
At about $10 per person per meal, Home Chef costs less than going to a quick-serve restaurant, which costs about $12-14.
It's also not cheap to make your own meals, as Americans spend a lot more than they realize at the supermarket. The worst part is that we end up wasting about half of the food we do buy!
That should make you appreciate the efficiency of meal delivery which doesn't leave you with unused ingredients to languish in the refrigerator or pantry!

*Related: How Much Does Sun Basket Cost?
---
Is Home Chef Worth It?
If you enjoy cooking simple meals with fresh ingredients with no waste, Home Chef might be a better investment than buying groceries to cook, or dining out!
I've enjoyed the anticipation of Wednesday deliveries, as well as the hour or so of time that it gives my wife and me together when we cook.
Another positive aspect of meal delivery services is that it gets you out of your comfort zone of cooking, as we have the habit of cooking the same 10-15 dinners all the time.
I've had about 5 more shipments from Home Chef over the last couple of months, and have chosen to skip weeks when we are busy or not home.
Tip: You can skip deliveries for weeks that don't work for you. Just be sure to do so several days ahead of time to avoid being billed, or having food sent on an inconvenient day!
Related: How much is Nutrisystem? | How much does WW Cost? | Noom Coach Cost
---
Conclusion:
Is a Home Chef subscription in your budget? Meal delivery from any top brand can look expensive at first glance, and you could certainly argue it is. However, a large part of the reason is that we don't realize how much we're already spending on food.
For our family, it's not uncommon to spend $80 eating dinner out at a restaurant. That's about twice the cost as a dinner (4 servings) from Home Chef. So, if you compare Home Chef to eating out, it's not expensive.
However, if you're thrifty and can efficiently pull off a simple, home-cooked family dinner for under $30, then all meal delivery brands look pricey! (If you want to add wine, check out our Winc Wine Club coupons!)
So, we are currently in the midst of trying other meal delivery services, including HelloFresh and Purple Carrot (coupons), so that we can compare and decide which is the best. They all seem to be in the same price range, and they all offer great coupons and new customer promotions for subscription signup.
So, if you aren't in love with the one you signed up for, just cancel after a month or two, or put your membership on hold while you think it over. Thanks for stopping by Wonky Pie!