Is the Uniquely Yours Plan $249 special best? Nutrisystem offers a deal to get the first month of Uniquely Yours for only $249, but is it for real, and the best signup deal? We did our homework on the $249 special and did the math.
Here is today's best signup deal plus all about the (discontinued?) $249 sale.
---
Better Than the Nutrisystem $249 Deal:
Although the $249 Uniquely Yours promotion isn't running now, this offer is actually better long-term.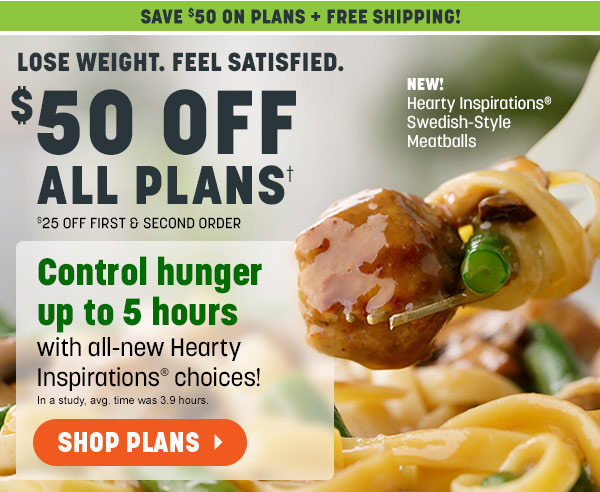 *We also list the best Nutrisystem promo codes for up to $25 off and free food here.
---
The Uniquely Yours $249 Special Might Not Be Best!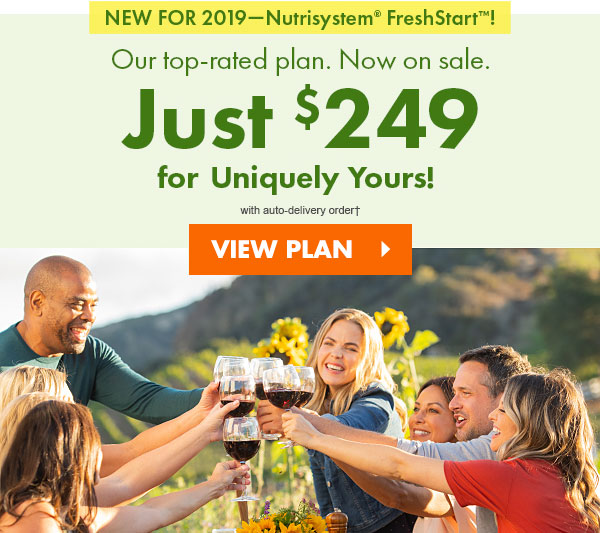 We have good news and bad news if you are looking to sign up for Nutrisystem's Uniquely Yours plan for only $249.
Bad news: The $249 deal is often not available. When it is, it's the cheapest way to join, but for the first month only
Good news: There's a better deal. The "50% off" promotion might cost more the first month, but the monthly rate never goes up.
Ok, here's the better option:
Nutrisystem often advertises a sale for 40-50% off every month!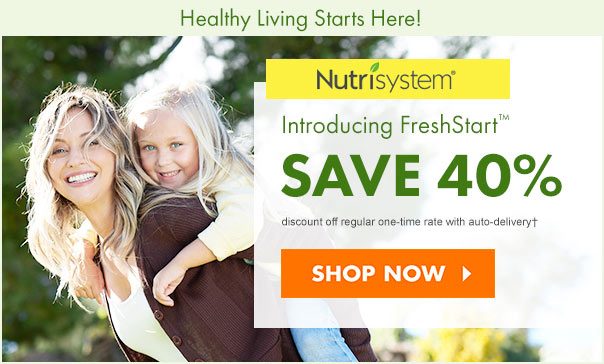 That means if you stay with the diet 3+ months, you'll save more money than the $249 deal because your monthly rate won't ever go up.
Now, let's talk about why paying $249 for the first month of Uniquely Yours is actually not a good thing.
Best $249 Uniquely Yours Codes Now:
Get Uniquely Yours for only $249 when you pay 3 months upfront
Uniquely Yours for $249 with auto-delivery and code NUTRISYSTEM249 (exp.)
Uniquely Yours special: only $249 per month with code UNIQUELY249YOURS (exp.)
---
Uniquely Yours Costs $244-249 for the First Month Only!
Did you ever hear about that famous test they did about kids and marshmallows? Basically, they told a kid that they could have one marshmallow "now," or could wait a few minutes and then get two.
The conclusion of this 1990 study was to show that delayed gratification is good, and it's kind of the same idea when you are looking for Nutrisystem coupons.
That's because when you sign up for Nutrisystem, you have a choice between promotions, and each one yields a different monthly price. (Same price for Nutrisystem D and Vegetarian plans)
Like a wide-eyed elementary school kid alone in a room, staring at a marshmallow, that super-low $249 price looks really tempting. I mean, it's $100 off the regular monthly price!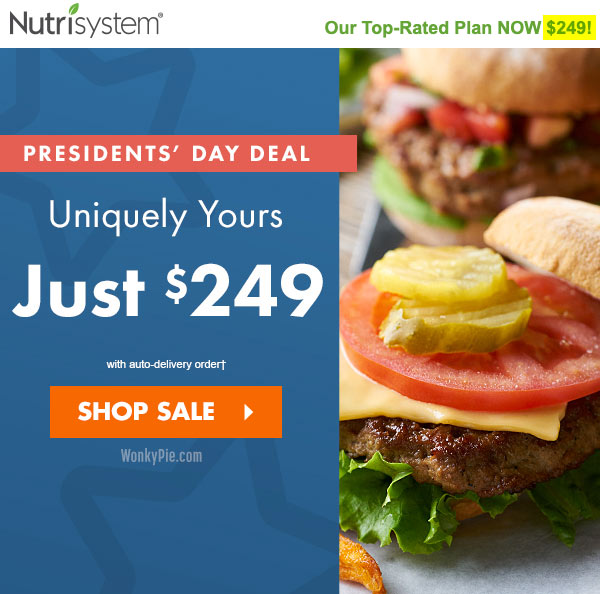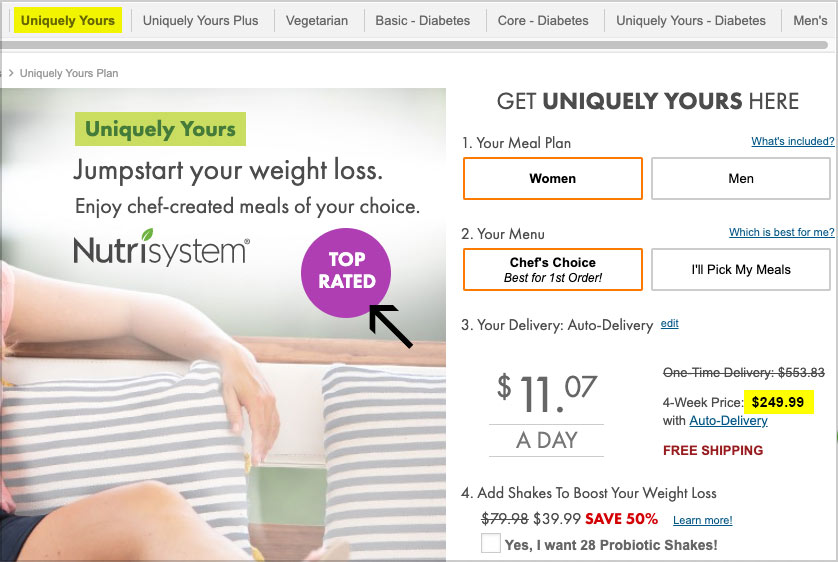 However, consider this. Even though you save $100 the first month, your monthly bill will go up $50 as soon as month number two! That means the 40% off promotion becomes the best deal by month number 3!
If you continue to stay on Nutrisystem, the savings from the 40% off deal start to pile up as the months go on. In fact, after the third month, you'll be saving up to $50 more per month than the Uniquely Yours $249 deal.
After a year on Nutrisystem, that's up to a $400 difference in savings!
---
Skip the Uniquely Yours $249 Special!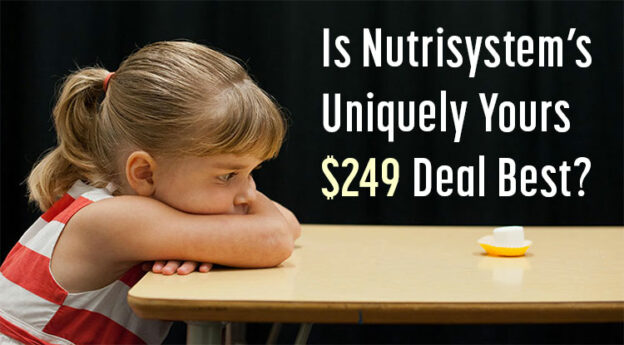 know a lot of people just scan articles online, so I figured that I had better get the point across with a nice, bold heading. If you didn't catch the math above, no problem. Just know that the $244 or $249 price is deceiving, and not the best deal.
Go with 40% off instead, and be sure to stack a couple of promo codes to get freebies when you sign up. Oh, and more good news: Uniquely Yours is their top-rated plan!
---
Why Uniquely Yours Is the Best Plan:
Even though signing up for Uniquely Yours with the $249 promotion isn't a good idea, at least you picked the best plan! In fact, Uniquely Yours is consistently Nutrisystem's highest-rated plan.
So, why is Uniquely Yours the best choice?
It's Nutrisystem's top-rated plan because it includes more menu variety, including frozen foods.
In fact, you'll notice that in most bad reviews, customers complain about limited menu variety and the taste of the food. Dig a little deeper and you'll also see that a majority of these bad reviews come from people who chose the cheaper BASIC or CORE plans.
The BASIC plan doesn't even allow you to customize your menu, so it's doomed to fail for many users. The CORE plan will save you over $1 per day than Uniquely Yours, but come on. $1 per day?
We drop $4 on a coffee and don't think twice. We're talking about weight loss and what you'll be eating every day, so this is important; certainly, you shouldn't make a decision based on a $1+ per day price difference!
Tip: There's also "Uniquely Yours Plus" which adds high-protein shakes, but I don't recommend it at signup. You can always upgrade later if you'd like the shakes!
---
Conclusion: Go With the Uniquely Yours Plan, But Skip the $249 Deal!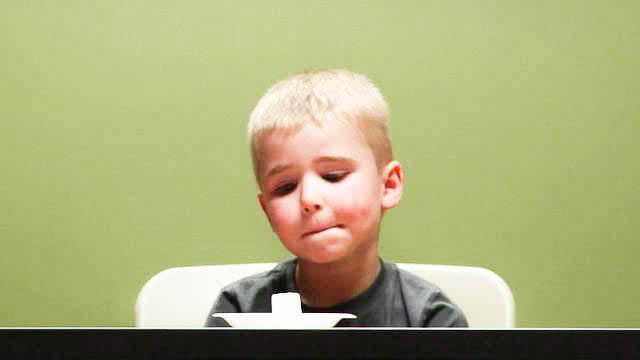 OK, to wrap this up, choosing the 50 off, 2 for 1, $300 off, or $249 Uniquely Yours deal is like greedily grabbing the one "test marshmallow" instead of waiting the dang 5 minutes until the nice man in the lab coat returns to present you with TWO marshmallows!
Yes, the 40% off deal is the "two marshmallows" in this metaphor!
Thanks for stopping by Wonky Pie, and be sure to check out all of our Nutrisystem specials here to get free food at signup! Not sold on Nutrisystem? We also have coupons for other popular meal-delivery programs like South Beach Diet, Medifast, and Diet-to-Go.
If you think DIY is more your style, then definitely consider top-rated WW and Noom Coach.