Nutrisystem often has several promotions running concurrently, including BOGO, Uniquely Yours $199, and this popular $300 off sale.
So, is "$300 off" the best promotion to sign up with now? It looks like the $300 off deal isn't currently available, so here's the best coupon now:

Here's how the Nutrisystem $300 off deal works when it's available.
---
The Nutrisystem $300 Off Sale:
At just about a minute after the ball drops on New Year's, people turn their attention to New Year's resolutions. Because so many people resolve to lose weight, tv and the web are festooned with ads from diet and weight loss companies like Nutrisystem. In fact, one of their more popular promotions around New Year's is for $300 off: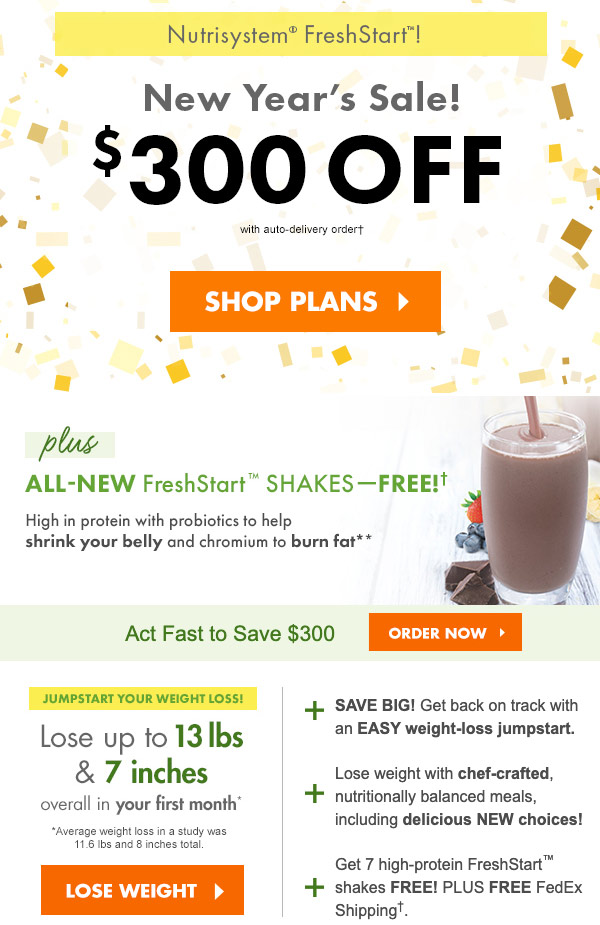 Looks pretty good, right?
Well, it is, but it might not be available, and even if it is, it might not be the best deal long-term.
So, how can you beat $300 off? Well, the actual $300 off math is based on the retail price of one month of Nutrisystem, which costs over $550, depending on which plan you choose.
That's some fuzzy math, but, OK; it's still a good deal!
However, observe whether it's $300 off every month, or only for a limited number of months. If you can confirm that the discount renews monthly with no chance of a surprise on your credit card down the road, then I do recommend using this deal.
Tip: If it looks like the $300 discount is distributed over 1-3 months, then be wary. Your bill may go up unexpectedly, and then the $300 discount isn't great long-term.
The $300 off promotion also is good for men's plans, and Nutrisystem D for diabetics.
---
Better than Getting $300 Off Nutrisystem?
As you know, Nutrisystem offers this $300 off deal seasonally; usually to kick off New Year's or as a featured Black Friday sale.
However, you'll want to make sure you use a coupon or promotion that locks in the rate that you pay the first month. Some deals do, and some don't, and discount codes are only good for the first month.
So, if you can't confirm that the $300 off deal offers a permanently low monthly rate, my advice is to consider their BOGO (best!) or 50% off promotion: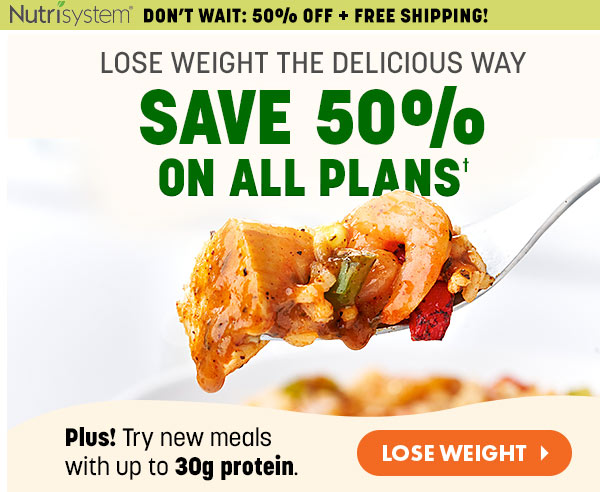 Thes two sales lock-in a low monthly rate, and you can also use promo codes at checkout for free food when you join!
*Related: Is Nutrisystem Healthy? Carbs, Calories, Sodium
---
Conclusion: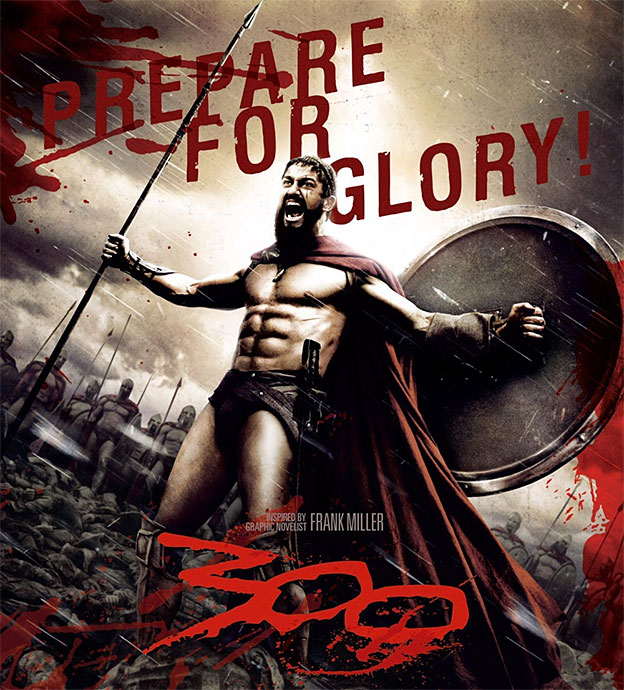 Wow, I'm glad to see such enthusiasm and shredded abs! Just make sure $300 off is best long-term!
There are some great weight loss and diet sales out there from Black Friday through New Year's! While the temptation is to jump on the first good deal that you see, I advise you to take your time and do a little homework.
If you'd like to consider a similar meal delivery diet to Nutrisystem consider comparing it to the South Beach Diet, Medifast, or Diet-to-Go.
Not into the whole meal-delivery thing? If you thrive with independence or enjoy cooking, then consider a DIY diet like WW (Weight Watchers) or Noom (our review).
Anyway, talk to your doctor before starting any diet, and make sure that you have her blessing for your unique needs. Thanks for stopping by Wonky Pie!