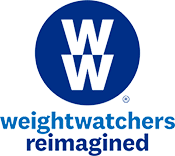 Looking for a healthy alternative to french fries? There's a lot you can do with potatoes, and there's no reason for them to bust your SmartPoints budget! In fact, the recipe costs only 4 SmartPoints, and if you're on myWW Purple, it's worth zero-points.
Here's a simple, quick, and super-cheap recipe for spicy potato sticks from WW Weight Watchers:
---
Spicy Potato Sticks Recipe: (From Weight Watchers)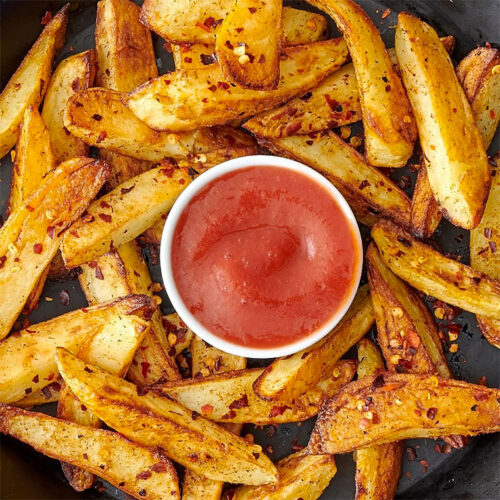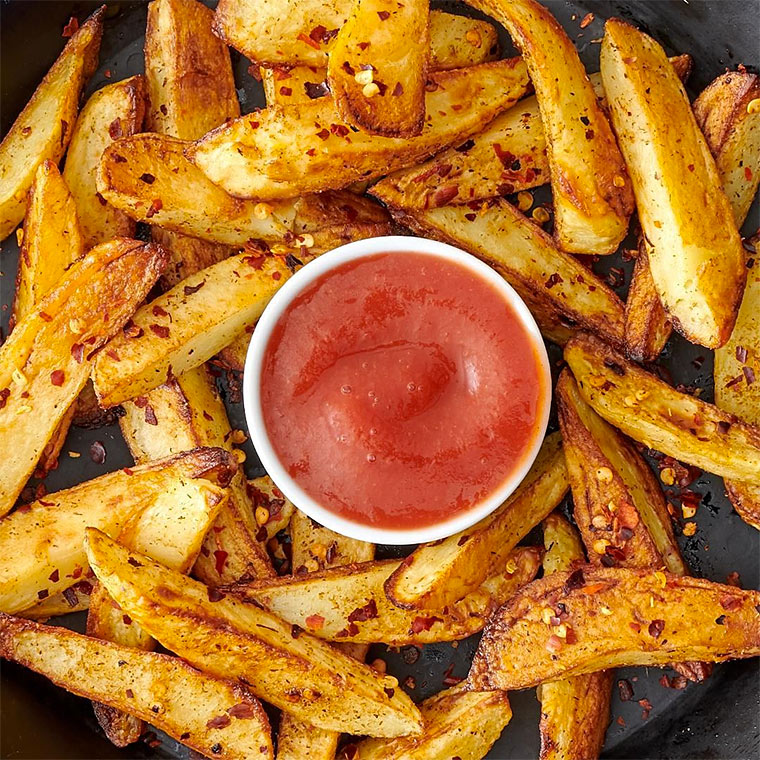 WW Spicy Potato Sticks
Weight Watchers recipe for spicy potato sticks. A healthy alternative to french fries with 4 or fewer SmartPoints. View recipe:
Ingredients
2-3

Potatoes

large, baking variety, rinsed & cut into thin strips

2

egg whites

large, lightly beaten

3/4

tsp

sea salt

or table salt

3/4

tsp

ground cumin

1/2

tsp

chili powder

1/4

tsp

black pepper

freshly ground
Instructions
Preheat the oven to 425°F

Spray a large nonstick baking sheet with canola oil nonstick spray

Combine all of the ingredients in a large bowl and toss to coat. Transfer to the baking sheet and arrange in a single layer

Bake until the potatoes are barely tender, about 15 minutes.

Increase the oven temperature to broil and broil 5 inches from the heat until crispy, about 10 minutes longer

Yield about 1 cup per serving
Tip: Ketchup often has high-fructose corn syrup as a top ingredient. Look for something healthier, like Heinz Simple. It still tastes great without the added sugar! If you like spicy, mix ketchup with a little sriracha for dipping!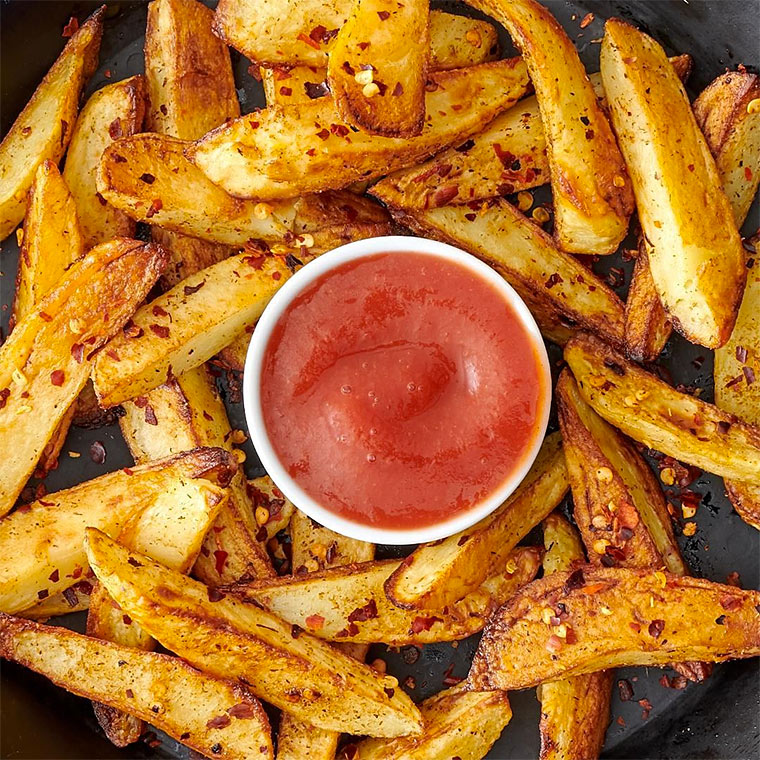 This is a go-to side dish in our house because of how simple and cheap it is to make. Consider that a 5-pound bag of potatoes will cost you less than $4, and you can estimate that the ingredients for this spicy potato sticks appetizer or side only costs about $1 or so.
Tip: This is a great recipe to try in an air-fryer! Also consider dipping in Ranch dressing, but it will cost you 1 extra SmartPoint
That's cheaper than an unhealthy order of small fries from McDonalds! Please share this recipe on your blog, Pinterest, or social media!
Have you joined WW yet? If not, we have a great sign-up promotion below, plus more WW coupons here!

Not sold on WW? We also have coupons for Noom, Nutrisystem, and South Beach Diet!
Thanks for stopping by Wonky Pie!