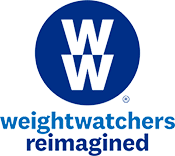 So, you're thinking about joining WW (Weight Watchers® Reimagined) Digital or Workshop Meetings, but aren't sure you want to commit? No problem!
At this point, you have two options: join for only one month, (using a coupon) or try their free trial. Here's how the WW free trial works:
WW: Free Trial | Free Meeting | Free Month? | Cancel Free Trial
---
Weight Watchers 7-Day Free Trial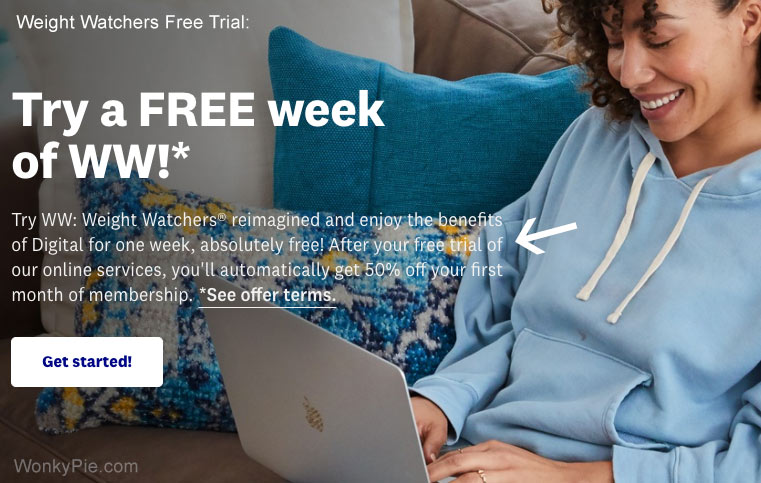 You can try Weight Watchers free for one week. This allows you to experience all of the features of a WW subscription without paying. You'll have instant access to the WW app so you can get your daily SmartPoints allotment, track your meals, and start charting your progress immediately.
You'll also have access to the supportive WW community called "Connect," as well as 24/7 advice, recipes, zero-point foods, and much more.
To do so, visit the WW free trial page here
---
Weight Watchers Workshop (Meetings) Free Trial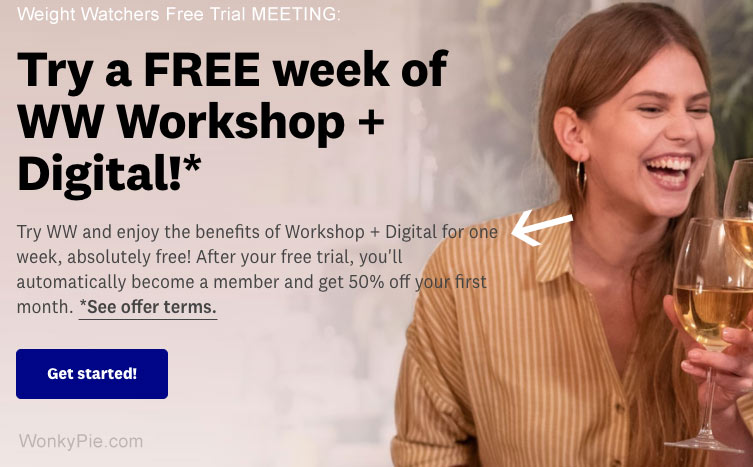 Are you interested in trying a WW meeting for free? Weight Watchers also offers a 7-day free trial of Digital + Workshop, which includes the chance to try a WW Workshop (aka "meeting).
The WW Workshop free trial instantly gives you access to everything included in a WW Digital membership as well as the chance to experience an actual workshop.
How the free meeting works: When you signup for the free trial, you'll choose which location and time you prefer for your free meeting. When you arrive, you'll meet the WW team for that location and have a private wellness check-in before the meeting starts.
This will help them better understand your specific situation and weight loss goals. After the meeting, you'll be able to use the remainder of your 7 day free trial to decide whether to continue with your membership.
Tip: Not a fan of the meeting location or the group that you tried? You can change locations or times at any time. Just do so through the app or online.
You can sign up for the WW Workshop trial here
---
Free Month of WW?
While you can try Weight Watchers free for 7-days, you have to pay for a membership to get a free month. Usually, their "free month" promotions give you one to three free months if you join for a minimum of two months. Popular free month promotions include:
Join WW for 2 months get 1 free month
Join WW for 6 months get 3 months free
We list all free month promotions with our other WW specials on our Weight Watchers coupon page here!
---
How to Cancel the WW Free Trial
If WW isn't your bag, just cancel the free trial before the 7-day trial period ends. This means you must cancel before midnight (Eastern Standard Time) of the 7th day of your free trial to avoid being billed.
*Want to try a different highly-rated weight loss app free? Check out our exclusive 14-day free trial for Noom (Hot!)
---
If You Continue After the Free Trial
If you are enjoying Weight Watchers, simply continue using WW Digital. If you chose the free trial, you can continue to attend meetings at the location of your choice.
You will be billed at a promotional rate of 50% off the first month, and then at the regular cost after that.
---
Is the Free Trial the Cheapest Way to Join?
The WW free trial is a great way to try their program for free. However, by doing so you'll only get 50% off one month. When you join through their featured promotion you'll have the change to get 50% off 3 months.
This means by committing to 3 months you can save an extra $20 or so on WW Digital, or up to $50 more on Workshop / Meetings.
So, the WW free trial is not the cheapest way to join.
If you are unsure about WW, then the free trial is a great option because there's no commitment. If you are simply looking for the best deal, check out today's best WW coupons here!

*Related: You can also try match.com free for 3-7 days. View offer at longlivethekitty.com