The Jenny Craig program combines healthy, pre-portioned meals with education and a personal coach. Unlike most diets, Jenny Craig doesn't view weight loss as a sprint to the finish, but as an education to learn healthier habits that last a lifetime.
With Jenny Craig's "Complete" plan, you get private one-on-one support every week with your dedicated Jenny Craig consultant who will create a personalized weight loss plan that fits your unique needs and lifestyle.
However, the idea of meeting in person or having a coach can be a little intimidating. Let's look at how personal coaching works with Jenny Craig Rapid Results, and what happens on your first in-person meeting/visit with your consultant at a Jenny Craig Center:
---
How First Visit w/ Jenny Craig Works:
"It is support that sustains us on the journey we've started" – Marci Shimoff
At your first consultation you will:
Meet your personal consultant
Define your goals and set expectations and milestones
Take a before picture and record weight
Discuss how to keep track of progress in your Success tracker
Get a "Getting Started" guide and menu planning
Make plans for the next check-in by phone
The first meeting is really just going over what they're going to be doing and how they're going to do it. I think the hardest part is walking through the door because you start visualizing what's on the other side, and you get nervous. But, walking through the door is the best thing that you can do because they're friendly and they're there to help you establish your goals.
Erin: "When I first started the Jenny Craig program and I met Connie, I just instantly felt comfortable with her I knew that I had a connection to her and that her and I had a lot in common. I felt like this girl is making me her number one priority."
Connie: "We get the time to get to know them we get the time to know what their challenges are. they're not on the fence anymore they're ready to go."
"Jenny Craig treats you as a human being, as an individual, because they're not group meetings. it is all about you. They not only talk about what you're going to eat, but how you live your days, how you feel mentally, physically, emotionally, you have to know what's causing them to stumble or what's causing them to be successful; what's working what's not working, and how are we gonna get it to work."
"So, I just decided at that point, I have nothing else to lose, besides weight, and I went for it! The first week I lost a good five pounds, and I was just full steam ahead!"
*Related: Jenny Craig Before and After Pictures!
---
Jenny Craig: Why Personal Coaching Matters!
"The consultant is 50% of the equation!"
If you are looking for the most effective diet to meet your weight loss goals, don't underestimate the importance of having a personal coach. Your Jenny Craig coach provides:
One-on-one Consultation on the phone or in-person
Ongoing support to talk through challenges and stay focused
Help reaching and maintaining your goal by tracking your progress and learning the skills and tools you need to succeed long-term (learn more)
Research has shown that programs that including a coaching component are more effective, helping users to meet and sustain their weight loss goals.
In fact, the NIH (National Institute for Health) performed a study comparing programs with and without a coach and concluded that:
"Data suggest that combining a rBWL (weight loss) program with health coaching may hold significant promise as a cost-effective obesity treatment paradigm." – NIH.gov
So, remember that while diets and wellness programs like Jenny Craig and Noom might cost more than other options like WW, it's the one-on-one support of a personal coach that might make the difference between failure and success!
---
Conculsion:
Thinking of joining Jenny Craig? No single diet is best for everyone, and some people think it's too expensive. However, you might decide that Jenny Craig's program and personal coach/consultant sounds best for your needs. If so, there is a great promotion for new customers, and you can also use a promo code to save even more: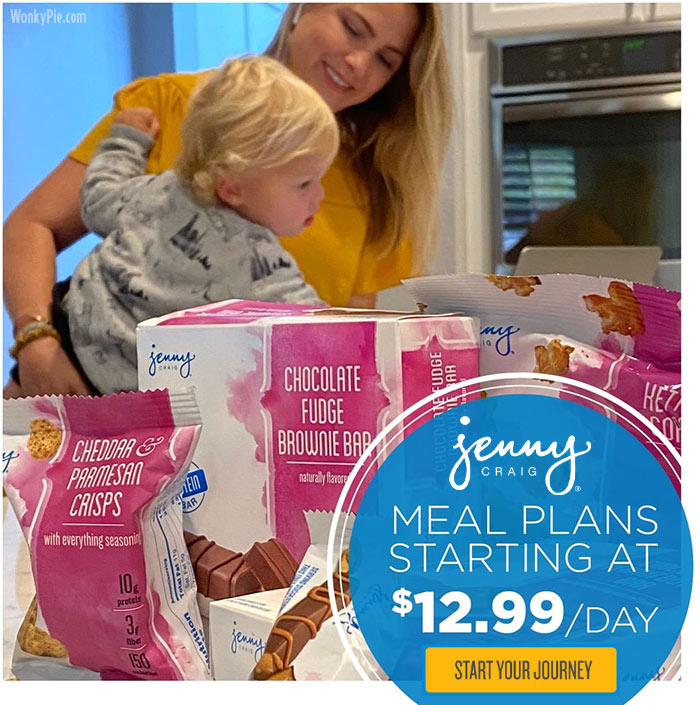 We welcome you to consider other meal-delivery diets like Nutrisystem, South Beach Diet, and Diet-to-Go as well!