The Jenny Craig program (coupons) delivers healthy food to your door every week and includes the support of a personal weight loss coach. The program begins with 4 weeks of fast weight loss called, Rapid Results. during which time you can lose up to 16 pounds!
Rapid Results is designed with the latest nutritional science and intermittent fasting to naturally work with your metabolism and circadian rhythms to help you lose weight faster.
Here's more about how Jenny Craig's Rapid Results program works and what's cooking on the menu:
---
How Rapid Results Works:
Taking that first step can be hard, so Rapid Results relies on the crucial support of a weight loss coach who helps customize your plan to fit:
Your personal goals
Your body type
Your menu preferences
During the first week of Rapid Results, you'll hit the ground running and your coach will be there to help. Your personal meal plan is designed to optimize your metabolism and accelerate weight loss.
Every day of the Jenny Craig Complete meal plan includes:
Breakfast
Lunch
Dinner
Two Snacks
You'll also add your own fresh fruits and veggies each day, which are not included in the cost of the program. Curious to know what a day on Rapid Results is like?
---
A Day on Rapid Results: Food + Schedule
With Rapid Results, when you eat is almost as important as what you eat. Here's what your schedule looks like for a typical day on Rapid Results.
---
Rapid Results Menu:
When you sign up for Jenny Craig you'll start with a 4-week faster weight loss program called, "Rapid Rewards." The amount of food included depends on which plan you choose to get. The popular "Complete" Plan includes the most food, including 7 days of breakfasts, lunches, dinners, and snacks.
So exactly what do they send you to eat each of these four weeks of Rapid Results? Here's a list of all the food included on theRapid Results menu for weeks 1-4
---
Rapid Results Menu Week 1: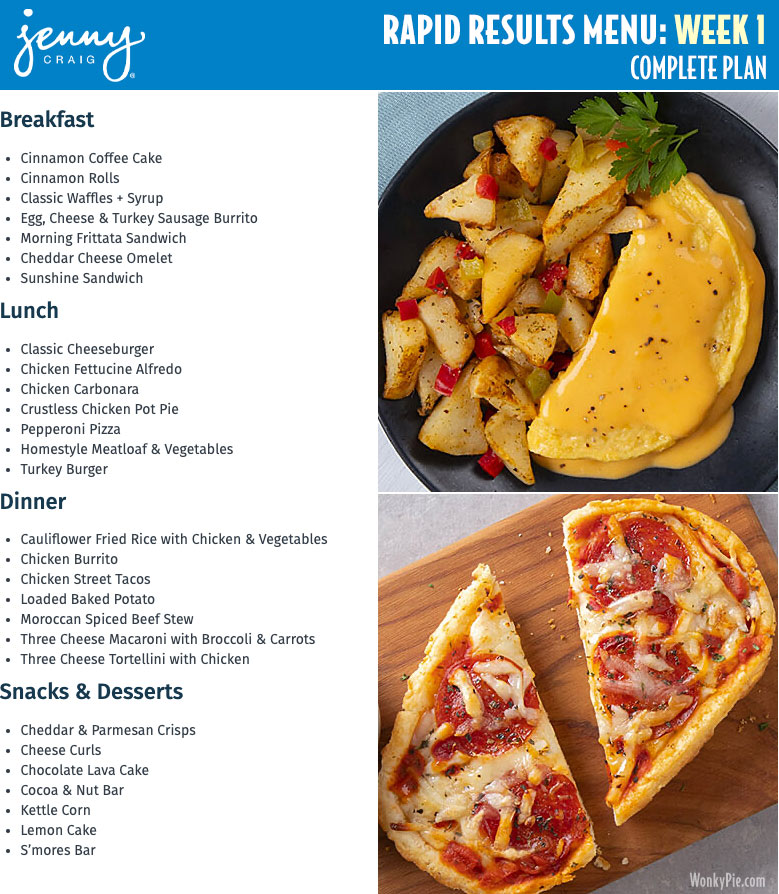 ---
Rapid Results Menu Week 2: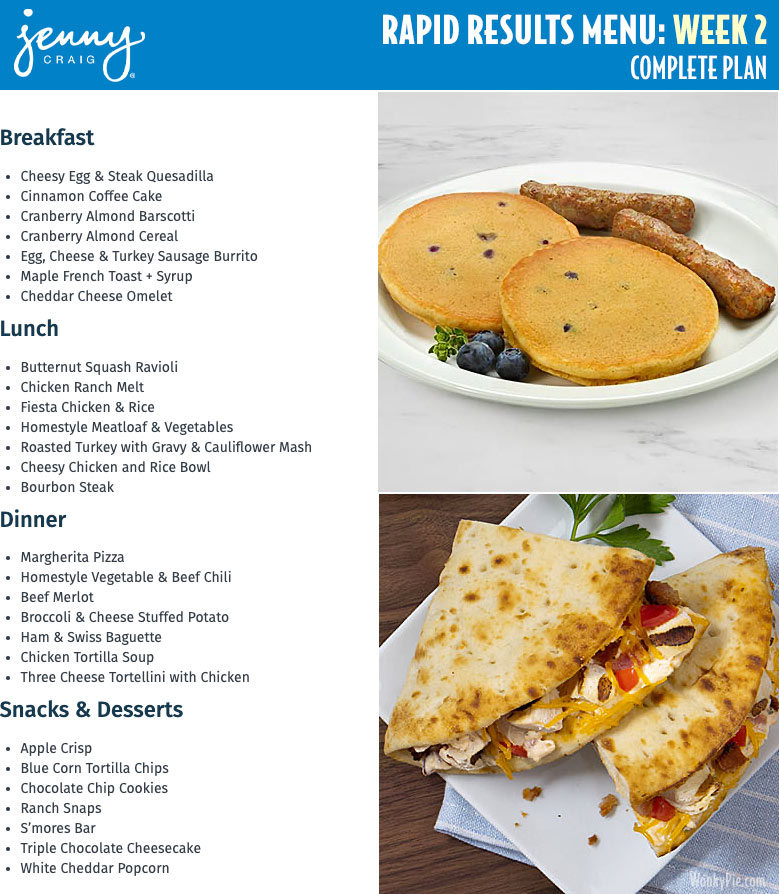 ---
Rapid Results Menu Week 3: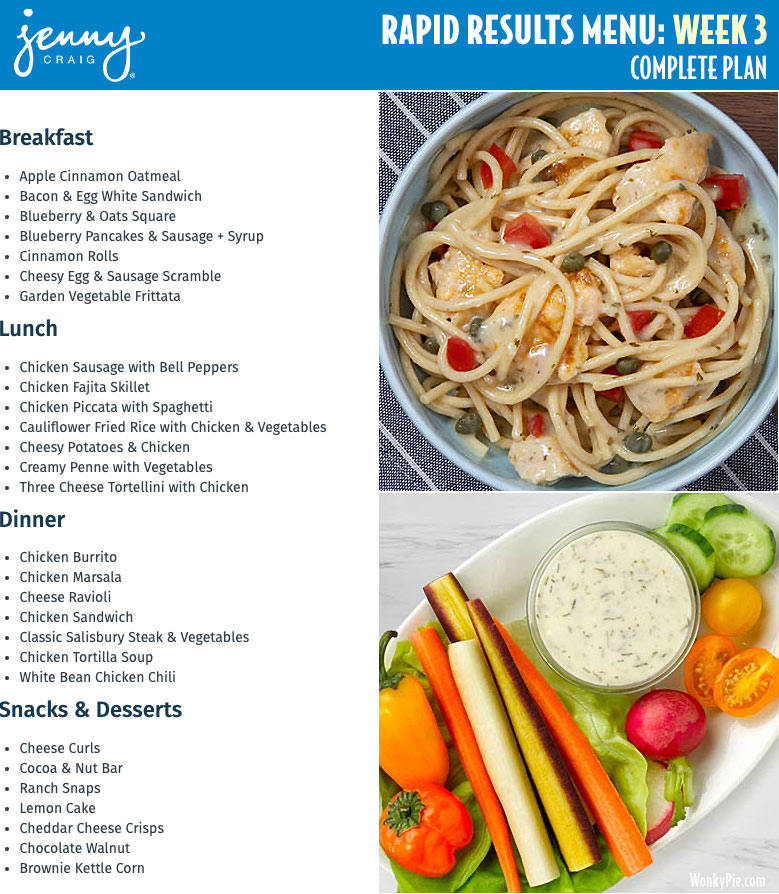 ---
Rapid Results Menu Week 4: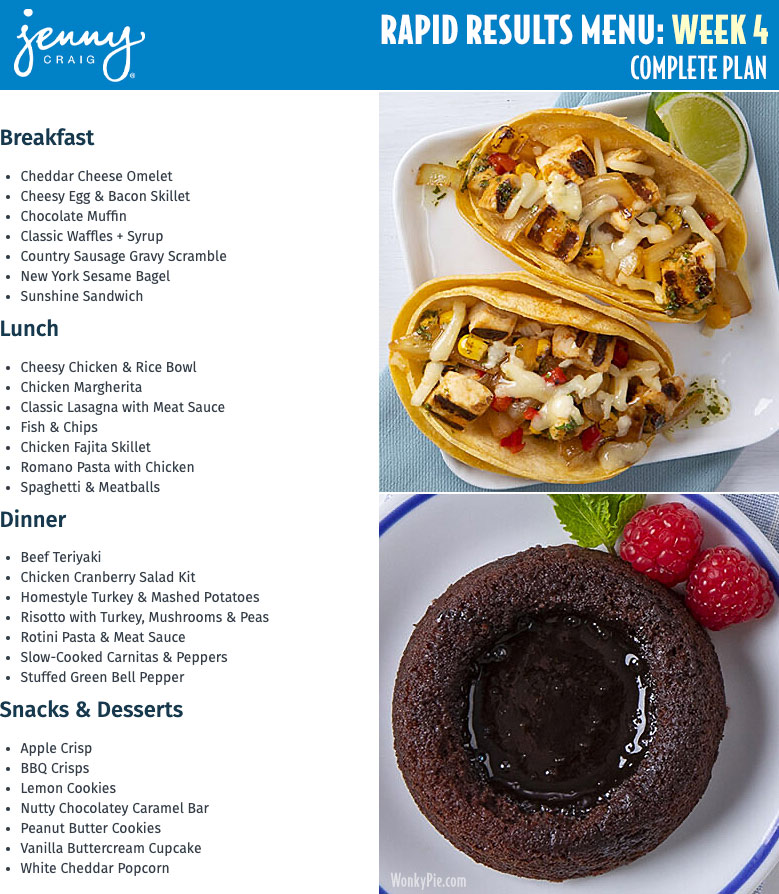 ---
Getting Started w/ Rapid Results:
(Is that a Vistaprint mask!?) No single weight loss program is best for everyone. However, the convenience and structure of Jenny Craig's Rapid Results program have helped thousands of women and men meet and maintain their weight loss goals. We even posted a whole page of their success stories here.
If you think that Rapid Results might work for you, visit jennycraig.com/rapidresults to learn more. If you do join, we have a great promo code to save you $20+ at signup!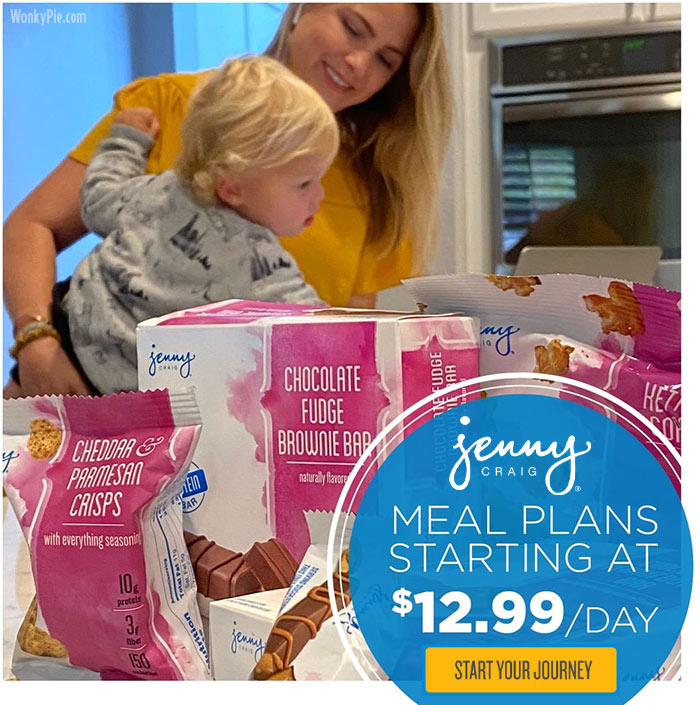 Jenny Craig Alternatives: Choosing a weight loss program is a big decision. We also have coupons for these diets: Nutrisystem, Noom, Freshology.
Thanks for stopping by Wonky Pie!