You may have seen the commercials on TV for "Nutrisystem Drop 18 Now," which are running a lot this time of year on channels like ESPN, but how does it really work? We read reviews, did extensive research, and even got an exclusive coupon for an extra $50 off their best price! 
Here's what we learned about the Drop 18 Now promotion for Men:
How "Drop 18 Now" Works: (aka "Drop 15 Now")
"Drop 18 Now" is just a fancy name for the first "fast weight loss" phase of Nutrisystem's plans for men. The name, "Drop 18 Now" (aka, "Drop 15 Now") speaks to the thousands of men looking to drop about 20 pounds in one month, and offers them a 40% discount that locks-in for as long as you are on the diet. In fact, it used to be called, "Drop 15 Now," but they recently raised the bar as the average man was often losing more than 15 pounds.
Drop18 is basically a fast start to the Nutrisystem plans and consists of 6 smaller meals a day to speed up your metabolism and regulate your blood sugar. During the first month they choose meals for you that are low in (bad) carbs and high in protein & fiber, although you'll have the option to customize your menu in subsequent months. Drop 18 drops your daily caloric intake to about 1500 calories per day to promote quick weight loss.
Drop18Now is the same as the well-known, Nutrisystem FreshStart® program, except it's specifically for men. In fact, men can lose up to 18 pounds in their first month compared to women's 13-pound weight loss goal.  (hence the name, Drop "18")
Here's what men get "free" with the Drop 18 Now promotion:
7 Nutri-Pro Shakes to shrink your belly
7 NutriCurb Bars to curb cravings
7 TurboBoosters to boost your metabolism
Free Shipping every month
Price does not increase!
The first month of Nutrisystem for Men (aka Drop18Now) comes with pre-selected meals that are lower in carbs to promoted faster weight loss. After the first month you have more flexibility with meals and can substitute suggested menu items in all plans but "Basic."
---
The Cost:
The cost of the program depends on which plan level you elect to go with, but the men's plans with the Drop18now discount average costing about $11/day or $320/month. The most popular is the "Core" plan which is the middle plan as far as cost and food variety.
When you signup for Drop 18 Now, you'll lock in their special promotional rate for new customers for 40% off the retail price. The advantage to joining through this promo is that the price won't go up after 3 months like other promotions:
*Featured tv promotion or, view all coupons
*You can also read more about the expense in our article about Nutrisystem for Men cost here.
---
What Customer Reviews Say: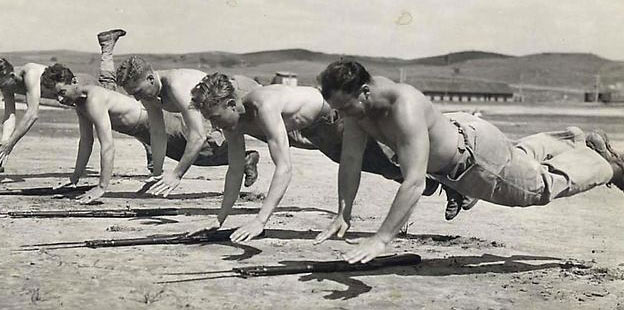 I was really surprised to see that online customer reviews for Drop 18 Now! ("Perder 18 Ahora!" en Español) are actually more positive than those for Weight Watchers (for Men aka "Bad Hombres!), which is rated as the best commercial diet. Even so, let's look at what men liked and disliked about the diet:
GOOD Reviews: Drop18Now is best for busy people. Nutrisystem basically does all of the calorie-counting, portioning, and preparation for you with their monthly meal delivery. Because most weight gain is caused by bad eating habits, Nutrisystem basically steps in and tells you what to eat and when. There's no counting calories or points, but you'll subside mostly on their food which can be a negative.
"Just like the name says, I did drop 15 pounds! In fact, I lost 20 pounds in the first month. I miss eating burgers, but this diet puts order to my meals. Going to stay on it for at least 6 months and see how it works." – Gary, Brockland, TX
Bad Reviews: As with any meal-delivery diet, the main draw-back is that most restaurant food and guilty pleasures are off-limits. With Nutrisystem you only get one meal per day on your own, and all the others are meals and snacks supplied to you.
"I didn't like the taste of the food, and when I tried to quit they charged me a $125 cancellation fee! I never saw that mentioned at signup." – Joy, Cherry Hill, NJ
A number of other bad reviews mentioned dislike for the cancellation policy which can leave you with a $125 fee if you cancel after 14 days but before getting your second order. Read our review of Nutrisystem here.
---
Does "Drop 18 Now" Work?
Sure, words like "NOW" and "FREE" are power words that catch your attention, but does "Drop 18 Now" really deliver on its promise to lose 18 pounds in the first month?
This diet program has a high success-rate for people who stay on it and enjoy it, so the best question to ask yourself is, "is this the right diet for ME?" If you are busy and enjoy the structure and convenience of meal delivery, it's a good bet that it will work.
If you enjoy cooking and freedom of choice, you might be better off with a DIY diet like Weight Watchers that has no food restrictions. More about whether Nutrisystem works here.
---
Conclusion
It's often daunting to think far into the future, and the advice to take things "one day at a time" certainly applies to weight loss. The Drop 18 Now start to their plans for men are structured to help you lose 1-2 pounds per day, so you can expect to lose 15-18 pounds after the first month.
If you are busy and like the idea of an ordered eating schedule, learn more about the plan options below, and get the Drop 15 Now discount:
*Featured "Drop18Now" promotion or, view all coupons
*Note that "Drop18Now" is not advertised to diabetics as this quick initial weight loss phase is not diabetes-friendly. They do, however, have specific diabetes-friendly plans available at the same price.
Have you tried nutrisystem for Men? We'd love to know if it worked.