User testimonials for Noom Coach: Noom is a hot weight loss program that has been called, "WW for millennials." But, is it right for you?
No single diet or wellness program is best for every person's needs. Before starting any weight loss plan, you have to ask whether it fits your personality, lifestyle, and goals.
So, if you're thinking about joining Noom, it's not only good to read reviews, see before and after pics, and search for coupons, but it also helps to hear from real Noom users about their experiences and results.
Here are 9 Noom testimonials with stories of success to inspire you:
---
# 1. Noom Testimonial: Jennifer
Jennifer has been using Noom for about 5 weeks. After having 3 kids, it's been hard to get rid of 10 pounds of baby weight. Here's her testimonial about why the Noom app worked for her.
---
#2: Noom Testimonial: Audrey
Audrey is in her 30's. She has 2 young kids, a fitness background, and a motivation problem! Here's how the app has already helped her to lose 12 pounds, and why she's excited about Noom: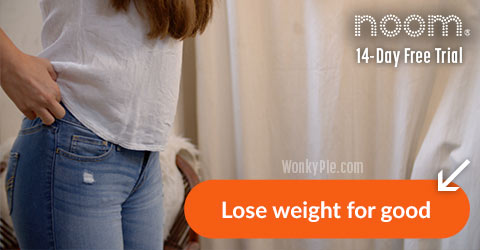 Tip: If you're thinking of signing up for Noom, start with the free trial to get the best price!
---
#3. Noom Testimonial: Cherise
Cherise is a mom and a wife. She tends to be "all or nothing" with goals, so Noom's small, attainable wellness goals should help keep her on track. She's just starting Noom, but feels that it's a good fit for her lifestyle and personality. Here's her Noom testimonial about why she believes that Noom works:
*Related: New Study Publishes Success Rate for Noom
---
#4. Nooom Success Story: Mike
Mike was an elite athlete before getting injured. After the injury, Mike struggled and turned to food and emotional eating. After gaining 100+ pounds he knew he had to regain control over his life and found Noom.
*Related: Noom vs Weight Watchers
---
#5. Noom Testimonial: Denise
Denise has tried a lot of other diets, and they haven't worked long-term for her. She's only been using Noom for a week, but has already lost 7 pounds. Here's what she thinks of the program so far:
---
#6. Noom Success Story: Laura
Laura is 60, and has tried every diet out there. Now, she's using Noom, and it's working great for her. She loves the support and knowledge of the program, and now finally understands how to live healthier. Here's why the diet fits her lifestyle:
---
#7. Juan Lost 70 Pounds With Noom:
Juan struggled with weight his whole life, but nothing worked. After having issues with his heart, he decided that he had to make a change for himself and his family. That's when he went on the App Store and found Noom:
---
#8. Noom Testimonial: Bethany
Bethany tried diet shakes, pills, and exercise without success. Now, Noom is teaching her the right way to lose weight, and motivating her to get through plateaus. She's lost 15 pounds so far!
---
9. Jaclyn Lost 61 Pounds With Noom Coach:
Jaclyn struggled with weight her whole life, and felt ashamed. Then, one New Year's she decided to take control and address her obesity and high blood pressure with Noom Coach:
---
Bonus: Montage of a Few More Positive Noom Testimonials:
If you grew up in the 80's, then you appreciate a good montage! Here are some highlights of what some more women say in their testimonials for Noom:
In Conclusion…
Ok, hopefully those seemingly honest Noom testimonials and success stories are helpful in deciding whether their diet wellness program might work for you.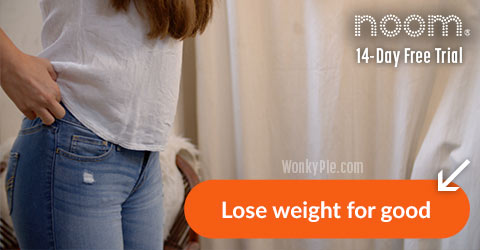 Not sold 100% on Noom? I recommend that you consider WW (coupons), which is similar and very highly rated. If DIY isn't your thing, then maybe consider Nutrisystem (reviews, sign up deals). It's a favorite meal delivery diet of busy people who don't like to cook and do well with structure.
Have you tried Noom? If so, please drop us a line with a link to your own video testimonial.